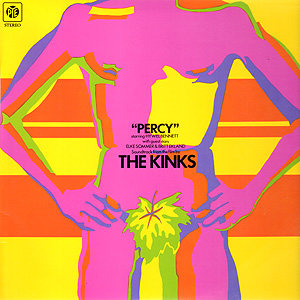 The latest issue of Entertainment Weekly declares its 100 Best Soundtracks of All Time. Singles checks in at #66 with the following comments:
Cameron's Crowe's ode to grunge-flecked Seattle was sweet and free-spirited. Not so its intense soundtrack, on which Alice in Chains, Pearl Jam and Screaming Trees rouse themselves to musical high points. Singles is both a terrific period-piece sampler and a now poignant flashback to that fleeting moment when hirsute guys in flannel ruled the world.
Crowe also picks some of his favorite soundtracks as well:
Cameron Crowe's Faves
Like John Cusack in Say Anything…, Cameron Crowe has been holding up a boom box to the world, with his soundtracks for Singles, Jerry Maguire, and Almost Famous. EW asked the director of the upcoming Vanilla Sky to name some of favorite from his own collection.
The Graduate (1967) – Can a movie and its music work any better than this?
Friends (1971) – The great forgotten Elton John album is one of his best.
The Strawberry Statement (1970) – In the post-Woodstock haze came this great and odd combination of Thunderclap Newman, Neil Young, and classical music.
Over the Edge (1979) – The movie is a gem of a suburban teen classic, and so is the Van Halen and Cheap Trick-laden soundtrack.
Trouble Man (1972) – Marvin Gaye called this his finest album. It's an intoxicating, druggy thing of beauty. Oddly, the film barely used the music. Here's the challenge: Someone make the movie that truly deserves this music.
Percy (1971) – The Kinks composed this rock baroque soundtrack after their success with "Lola." The movie, by the way, is about a penis.