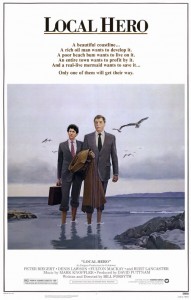 1. Local Hero (Bill Forsythe) – Because of the characters, the things they say to each other and, of course, The Rabbit.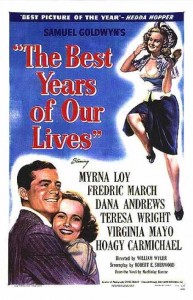 2. Best Years of Our Lives (William Wyler) – Myrna Loy just plain rocks, and so does everybody else in the sprawling beautiful epic. In the words of Wyler's buddy Billy Wilder, "I was crying five minutes into this picture and I did not not know why."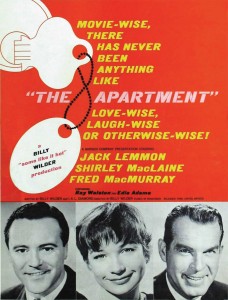 3. The Apartment (Billy Wilder) – Because it's perfect.
4. The Royal Tenenbaums (Wes Anderson) – A complete, compact, bittersweet world. And also, the music. Wes's use of "Ruby Tuesday" is devastating, and let's not even get started on the shot of Gwyneth Paltrow exiting that bus to Nico's "These Days."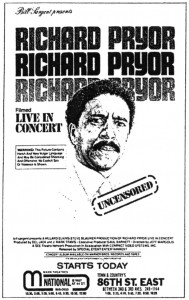 5. Richard Pryor: Live in Concert (Jeff Margolis) – Pryor starts out telling jokes, and then takes a turn. "Let me tell about my year…" Modern personal comedy would never be the same.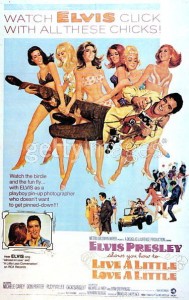 6. Live A Little, Love A Little (Norman Taurog) – There's a good chance that within a few months, Elvis probably didn't even remember making this movie. He's a slurring, amphetamined mess…of perfection. Check out the only psychedelic number he ever performed, "Edge of Reality."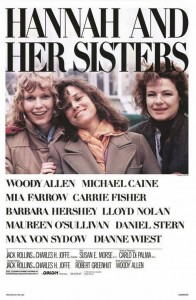 7. Hannah and Her Sisters (Woody Allen) – Like The Royal Tenenbaums, it's a complete world you can't help but revisit. As addictive as whatever drugs Elvis was on during the above movie, and more.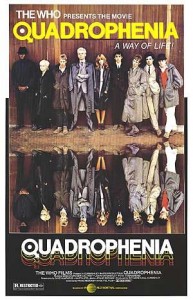 8. Quadrophenia (Franc Roddam) – Because of Steph. And, of course, Jimmy.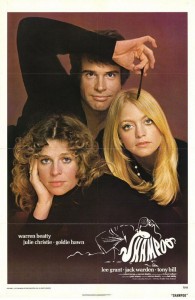 9. Shampoo (Hal Ashby) – A quiet, timeless look at modern man, set to musical perfection…and all the best characters are women.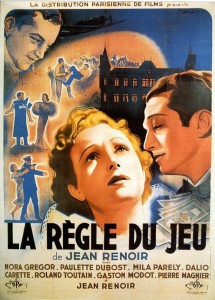 10. Rules of the Game (Jean Renoir) – The inspiration for Shampoo, and so much more. The gorgeous catastrophy of the human condition and love, on full display. Misunderstood and discounted in its day, this masterpiece is rich and deep and only gets better. I'm tempted to call it the Exile on Main Street of Jean Renoir's catalog of brilliant work, but it's deeper and more elegant and even better than that. And the best character is the sad fool played by Renoir himself.
Courtesy of Paste Magazine – Cameron Crowe – September, 2005