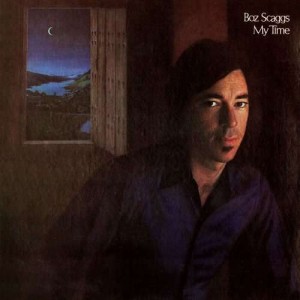 Boz Scaggs – My Time (CBS 64975)
Speaking personally now, Boz Scaggs' last album was a bit too flashy, a bit too snazzy for most tastes. My Time, however, is a stubborn return to the style Scaggs is best at…the style that dominated Moments and Boz Scaggs. Kind of a floozy, drifting feeling permeates most of the cuts resulting in a backdrop that sets off Scaggs very-Van Morrisonish voice.
"Dinah Flo," the single and opening cut creates more energy than anything he has done except perhaps for "I'll Be Long Gone" which probably will never find an equal. A new band's on this one too. A band that's a bit looser and less concentrated upon turning their lead singer into another David Clayton Thomas. And God knows, we don't need another one like him.
My Time…it's about time Boz. We always knew you were a mother.
Courtesy of the Door (aka San Diego Door) – Cameron Crowe –  October 6, 1972  – October 20, 1972