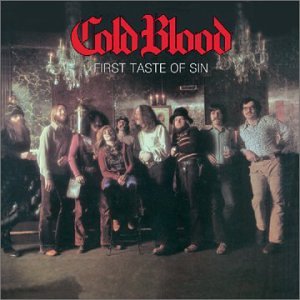 Cold Blood – First Taste of Sin
Cold Blood is yet another addition to the ever-growing number of white rhythm and blues grass bands. First Taste of Sin, the band's third album, finds them in a tighter and funkier frame of mind.
Donny Hathaway is the one to credit for the success of the LP. As producer, doubtless he screened most of the material, the result being a fine choice of material and a great performance by lead singer, Lydia Pense.
Courtesy of the Door (aka San Diego Door) – Cameron Crowe –  May 25, 1972  – June 8, 1972