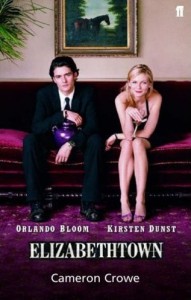 Every movie has its own world, and its own language, but I've always held a special affection for the personal films that a director makes with no one looking over his shoulder, and only his private heart as a guide.
Elizabethtown began as a road trip I took through my father's home state of Kentucky. I hadn't been back there since his funeral years earlier. At the time I was stunned at how his passing brought out the best in everyone around him, all the memories, the joy, the sadness, the laughter and the characters from our families rich history came together in an uplifting explosion.
Returning to Kentucky, the story of Elizabethtown came pouring out of me…a story about success and failure, life and love and death, and a group of characters who all learn in their own surprising ways what its like to truly be alive. It begins with an ending, and ends with a beginning…and the knowledge that sadness and disappointment is often a deeper personal victory in disguise.
Courtesy of the Elizabethtown book – Cameron Crowe – Faber & Faber