Guilty Pleasures by Cameron Crowe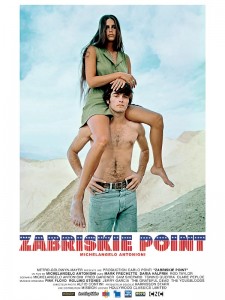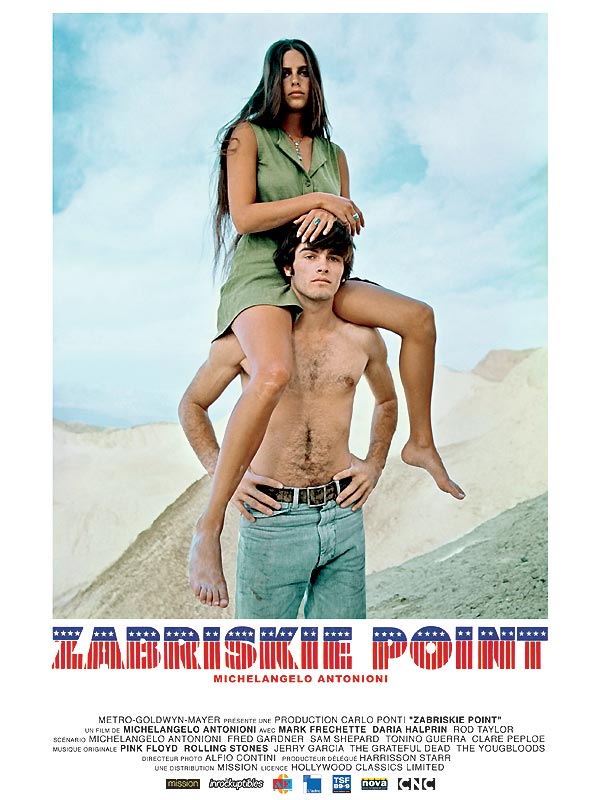 Zabriskie Point (Antonioni, 70)
You can almost feel the ascot on the aging Italian maestro who had come to America to capture "the youth movement." And yet, bizarrely, his cameras catch greatness. I don't even care for the Grateful Dead, but a trippy love scene in the sand dunes set to the guitar noodlings of Jerry Garcia could almost make you cry. I think it's a classic, but I could be really wrong.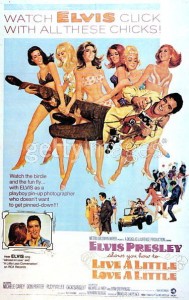 Live a Little, Love a Little (Norman Taurog, 68)
Elvis is in a bad mood for most of this movie. He seems irritated by the dialogue, annoyed by his co-stars, angry at the songs he has to sing, and anxious to get back home to his pad in Bel-Air. It's brilliant. Particularly the song where Elvis takes an acid-like drug, and trips out while singing his only drug song, "Edge of Reality."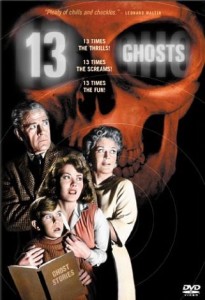 Thirteen Ghosts (William Castle, 60)
An ass-kicking sentimental favorite. With or without the 3-D glasses.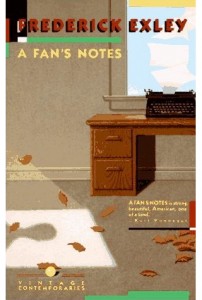 A Fan's Notes (Eric Till, 72)
This never-released movie, adapted from the much-loved Frederick Exley memoir-novel, was inexplicably screened late one night in a Seattle art house during the Eighties. I was lucky enough to be there. The movie itself wasn't so great, but somehow this doomed, overly earnest adaptation (starring, among others, Conrad Bain in a dramatic role) whipped up a frenzy of random that caught the very theme of the book. I've never seen or heard of the movie since, but that night lives forever.
Courtesy of Film Comment – Cameron Crowe –  November/December 2000