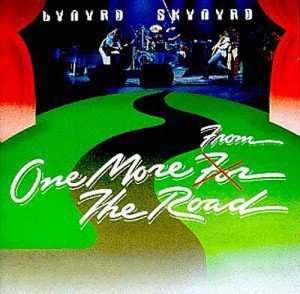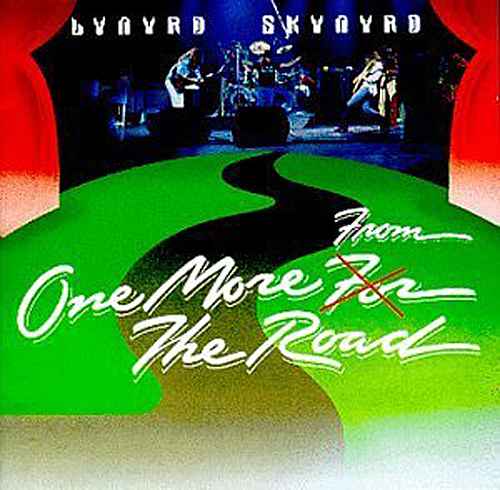 It can be said very simply. On stage Lynyrd Skynyrd are as white-hot as a band can get. This is the first album to record them exactly that way. The result is not surprising. One More For From The Road may well be the most excitingly authentic Lynyrd Skynyrd album yet.
It's only right that the band should come of age with a live album. Under such other names as The Wild Things, The Noble Five and One Per Cent, Skynyrd have been playing together since high school. That was ten years ago.
I first met them in '73, when they had only just escaped the Southern bar and club grind to release their debut album, Pronounced Leh-nerd Skin-nerd. Suddenly, it was all coming at them fast and hard. Skynyrd's first major road trip was as opening act on The Who's entire North American tour. In their cramped dressing room at the Omni, Atlanta's vacuous rock and roll arena, the group was too pale and nervous to reflect their already-considerable experience. Shaking, they headed out on stage in front of 18,000 Who fans.
From the first moment of Lynyrd Skynyrd's set, there was no mistaking them for amateurs. Brandishing three lead guitarists (Allen Collins, Gary Rossington and Ed King) and a refreshingly uncultured, barefoot lead singer (Ronnie Van Zant), the band ripped through their repertoire with the vengeance of a champion. Their final song, a powerful guitar opus called "Free Bird," earned them a standing ovation.
Backstage, Pete Townshend stopped himself in mid-conversation, "They're really quite good, aren't they?"
Over the next year, we crossed paths several times. Enthusiastic reviews had been rolling in, sales were good and the band began to build a following. By the time of their next album,Second Helping, the momentum was snowballing. "We're going to put out this one single from the album," I remember Van Zant saying with a gambler's grin, "and it's either gonna break us wide open or piss everybody off so bad that we won't get a second chance…."
"Sweet Home Alabama" proved to be Lynyrd Skynyrd's first huge blast of stardom. Both musically and lyrically, it was the ballsiest single to break through in years. Crowds knew all the words. Even Neil Young, who is teased by name in the song, had to admit it: "They play like they mean it. I'm proud to have my name in a song like theirs."
A third album, Nuthin' Fancy, was their victorious follow-up. Skynyrd had thrown themselves into second gear. The live shows began to exude a new-found self-confidence. Why not? Skynyrd had even acquired the same selective management as the Rolling Stones, Peter Rudge's Sir Productions.
The band would later lose Ed King and drummer Bob Burns to their relentless touring pace. Artimus Pyle replaced Burns, but the group chose to forge on without a third guitarist for a time. They also changed producers. Al Kooper, who had helped frame the group's style, gave way to the simple professionalism of Tom Dowd. The subsequent album, Gimme Back My Bullets, showed Skynyrd at their lean and basic best.
I last saw the band during the three days (July 7-9) they recorded this album at the Fox Theatre. We were in Atlanta again, the city that has since become their honorary home town, and it was a momentous homecoming to watch. Steve Gaines, the new third guitarist, had just joined the band.
Not unlike most classic performances, it was the variable suspense that worked to take those three Lynyrd Skynyrd concerts to an all-time high.
When the last notes of "Free Bird" had faded out on the third night, they had given everything. Euphoric and exhausted, Ronnie Van Zant plopped on a backstage sofa and kicked his bare feet onto a table. His voice was gone.
" I sure am glad I don't wear shoes when I'm out there singing," he whispered. "I love to feel that stage burn."
One More For From The Road, if nothing else, shows that Lynyrd Skynyrd have built up quite a tolerance over the years. It must get blistering on that stage.
Lynyrd Skynyrd: One More From The Road – Cameron Crowe – 1976