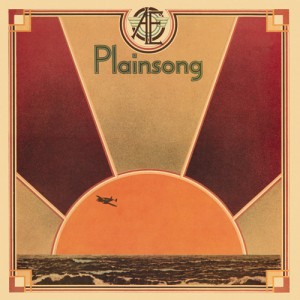 Plainsong – In Search of Amelia Earhart (Elektra K42120)
In Search of Amelia Earhart is, and let us not mince words, the finest display of gentle, sometimes liltingly so, English folkiness and rockabilly to surface in a long while. Too long. Not a surprising fact considering Plainsong is the newest project of Ian Matthews, late of Matthews Southern Comfort and two fine solo efforts If You Could See Through My Eyes and Tigers Will Survive.
While David Bowie is being wildly applauded for his choice of concepts musically explored in Ziggy Stardust…the rise and fall of a pop star, it is distressing to consider that Plainsong just might not gain the respect they deserve for choosing the topic of Amelia Earhart as a concept album. While the songs on the LP do not directly confront the issues of her mysterious disappearance as bluntly as, say, John Prine would if it were his project, the lyrics deal with the images and feelings that permeated the whole event of her flying around the world. It is only later on the sheet enclosed with the album is the issue dealt with in a clinical manner. Amelia Earhart was shot down and taken prisoner, Plainsong contend, and the U.S. Government knew all about it.
Joining Matthews on this album are a trio of fellow band members with musical personalities and musical tendencies as strong as his. Make no mistake about it. Plainsong is not Ian Matthews..Plainsong is four English folkies experienced in their method of attack and style. Hopefully In Search of Amelia Earhart is representative of the brilliant recordings forthcoming from this band. Bravo.
Courtesy of the Door (aka San Diego Door) – Cameron Crowe –  December 2, 1972  – December 17, 1972