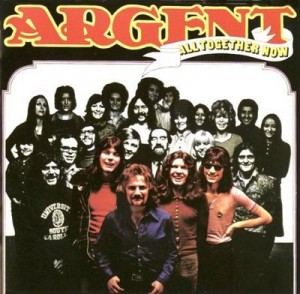 Argent – All Together Now (Epic KE 31556)
Since this only a shortie record review, there is no need to pad a basic positive or negative response with a two page synopsis on the band's history. Thus, for all you know, Rod Argent, keyboardsman and vocalist for Argent, could have walked off the streets and into the studio.
Perhaps you've heard "Hold Your Head Up," their single. If so, then you have an idea of the tremendous class and style the band has.
In England, the song and the album are at the top of the charts. But then, England was onto the Rolling Stones a full year before America was.
Courtesy of the Door (aka San Diego Door) – Cameron Crowe –  July 7, 1972  – July 20, 1972