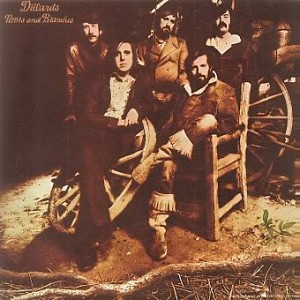 Dillards – Roots and Branches (Anthem ANS-5901)
The Dillards have been around for a bit. After a slew of albums that no one ever bought, and a zillion trips around the college and coffee house circuit . . . the band's time has come.
Two years ago, the stuff that sold had to be very contrived pop music. Four years ago, it was acid rock. And through it all, the Dillards have been bopping along playing country, Sweetheart of the Rodeo, folk rock.
And if you can't appreciate the gentle excellence of "Billy Jack," "Redbone Hound," and "Sunny Day," well . . .
With the emergence of Poco, New Riders, Creedence, The Band and Neil Young . . . the public is ready to accept Roots and Branches. So there.
Courtesy of the Door (aka San Diego Door) – Cameron Crowe –  June 22, 1972  – July 6, 1972