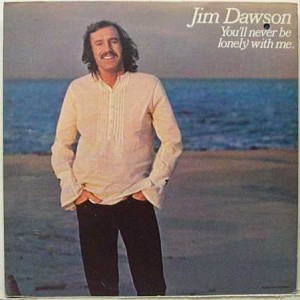 Jim Dawson – You'll Never Be Lonely With Me (Kama Sutra KSBS 2049)
Is something wrong with me? Rolling Stone gave this album a good review . . . this copy of the LP has that review as the jacket cover. But me? Well . . . it's boring.
It's a weary task wading through all the arrangements lavishly produced by some sessionmen, fronted by mediocre talent. You'll Never Be Lonely With Me is, as Lenny Bruce would put it – a real schmuck.
It's all so assembly-line. So contrived that the only redeemable factor about it is that it ends.
Courtesy of the Door (aka San Diego Door) – Cameron Crowe –  June 22, 1972  – July 6, 1972