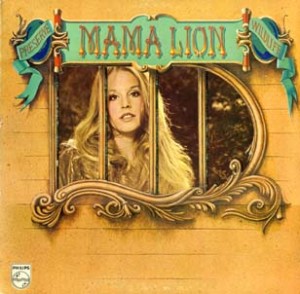 Mama Lion – Mama Lion (Family Productions FPS 2702)
Listen buddy, this album is terrible. Starting with the cover. Open it up and you see a lion cub being breastfed by voluptuous, talentless lead singer, Lynn Carey.
Take out the album and you're treated to a healthy breck of shit for music. Ms. Carey, conspicuously placed out in front of her comparatively great back-up band, never (not once) failed to turn what ordinarily would be a crummy song into a terrifying experience.
And that is an understatement.
Courtesy of the Door (aka San Diego Door) – Cameron Crowe –  July 7, 1972  – July 20, 1972