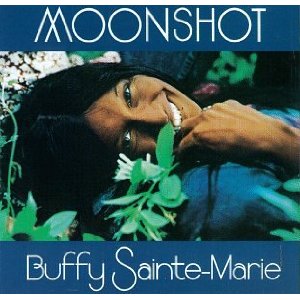 Buffy Sainte-Marie – Moonshot
Overproduction seems to be drawing an overwhelming number of casualties within the music syndrome these days. I can remember a time when Buffy Sainte-Marie used the gentle picking of a few strings on her guitar to emphasize a lyric. Now, with Moonshot, one hears the Memphis Horns futilely attempting to accomplish the aforementioned. The result is indeed disastrous.
New one hears an electric solo break where a few idle strums once existed. Moonshot is definitely Ms. Sainte-Marie's most commercial effort to date. It is also Ms. Sainte-Marie's must embarrassing to date.
Courtesy of the Door (aka San Diego Door) – Cameron Crowe –  May 25, 1972  – June 8, 1972