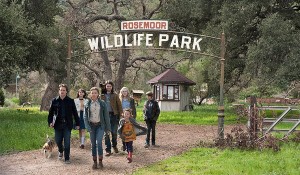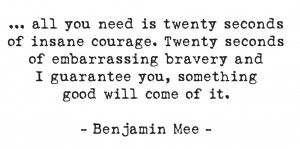 Cast: Matt Damon, Scarlett Johansson, Thomas Haden Church, Elle Fanning, Colin Ford, Maggie Elizabeth Jones, Patrick Fugit, John Michael Higgins, Angus MacFadyen & JB Smoove
Crew: Score By: jónsi Costume Designer: Deborah L. Scott Editor: Mark Livolsi DP: Rodrigo Prieto Produced By: Julie Yorn, Cameron Crowe & Rick Yorn Written By: Aline Brosh McKenna & Cameron Crowe Directed By: Cameron Crowe
Theatrical Release Date: December 23, 2011
Tidbits:
Sigur Rós lead singer/guitarist, jónsi is composing the score for We Bought A Zoo.  Here's Cameron on the choice: "jónsi has been a part of the making of We Bought A Zoo from the very beginning, as we played his Go album often for inspiration and scene-setting for the performances.  It seemed only natural to ask him to join us officially, as our composer.  He said yes, and we've been cheering our good forture ever since.  The movie is brimming with his new music, and his one-of-a-kind sonic heartbeat.  He's a natural at film composing, and we can't wait to share it with you in the coming months."
Cameron's script had the original Zoo location in Jamul, CA, which is East of San Diego. Other possible Zoo locations included Georgia and the Disney-owned Golden Oak Ranch in NE Los Angeles, before settling on the Greenfield Ranch.
The Greenfield Ranch is located in Thousand Oaks, CA. Most of the filming took place here and the entire Zoo and the Mee House were designed and built from scratch. You can learn more with our exclusive interview with production designer, Clay Griffith.
The minimalist poster (with the tree and green paw prints for leaves) was created by ARSONAL, a California based design company.