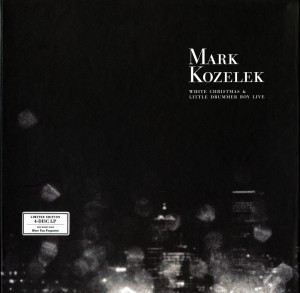 "… sets a mood so effortlessly and has a seemingly endless supply of melt in your mouth melodies…" – Salon.com
Vinyl Films Records and Caldo Verde Records are proud to announce the vinyl debut of Mark Kozelek's two limited edition live albums, White Christmas Live and Little Drummer Boy Live. The former, released in 2001 in a limited pressing of 5000 CDs, contains such Red House Painters classics as "Things Mean A Lot" and "Cruiser" along with AC/DC covers "What's Next To The Moon" and "Up To My Neck In You." Little Drummer Boy Live, released in 2006, marries such Sun Kil Moon greats as "Salvador Sanchez" and "Carry Me Ohio" with Modest Mouse covers "Tiny Cities" and "Trucker's Atlas," as well as the previously unreleased "Moorestown" and "Unlit Hallway." Both releases are now compiled in one 4-LP boxed set, with the box including the vinyl-only bonus track "Have You Forgotten." White Christmas Live has been long out of print on CD, and Little Drummer Boy Live is rapidly on its way as well. Now, you can have both in this impressive vinyl box set! The release will be limited to 1000 copies on black vinyl. An ultra-limited tour/internet-only pressing of 300 copies on white vinyl will also be available, exclusively at caldoverderecrords.com, auralexploits.com, and at Mark Kozelek live shows this fall.
Available at caldoverderecords.com, auralexploits.com and better record stores near you.