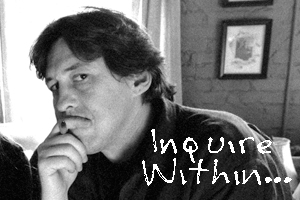 Welcome to another edition of Inquire Within… Through your submissions, Cameron will answer your questions in his own words. The goal is to have a new question and answer posting every week or two leading up to the releases of Pearl Jam Twenty and We Bought a Zoo this fall and The Union early next year.
James Clark: Like your good-self, I am a huge Elton John fan and cannot wait to see your new documentary The Union.  I'm so grateful to you for giving fans like myself an opportunity to see Elton (and Leon) doing 'their thing' in the studio. Why was "Mandalay Again" left off the main release?  It's such a beautiful song I actually think it's one of Elton and Bernie's best… ever!  I'm assuming here that you were privy to the conversations that lead to it being left off the album and was hoping that you may be able to shed some light.  I'd also love to hear your thoughts on the song.

Cameron: Like all of us who worked on the film, we loved "Mandalay Again." LOVED the song.  It was a surprise to us when Elton John decided that it didn't quite fit in the specific tone of The Union.  I think his reason was that it was a little too much in the "classic" vein of Bernie and Elton's later work, and maybe not necessarily representative of the Union sessions as a whole.  Glad he decided to release it as part of the deluxe edition of the album.  We also loved the demos for many of the "Union" songs, and use "Never Too Old" in demo form quite liberally in the finished film.  Nice question.  To paraphrase Steely Dan, only a true fan could ask that.
Please send in your questions for Cameron and maybe yours will be part of a future installment of Inquire Within…