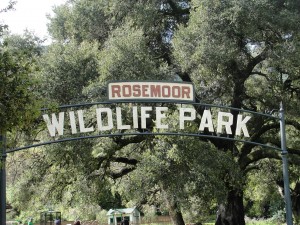 20th Century Fox has announced that We Bought A Zoo will receive special sneak preview screening on Saturday, November 26th on more than 800 screens across the USA.
"Once in a while, we're lucky enough to have a picture to which audiences of all kinds and all ages respond so strongly that it demands a big and unexpected event," said Fox President and marketing chief Oren Aviv. "'We Bought a Zoo' is that kind of picture — and Thanksgiving is a great time to share it via this special, very early preview."
Cameron is equally excited. "I think I'm the one getting the early holiday gift," Crowe said. "Holding previews so far ahead of our opening is a bold movie — but that's one of the many reasons I like it."
There will be an online chat with Cameron that evening and chances for viewers to share their experiences with the film via Twitter and Facebook. More details on that in the coming weeks.