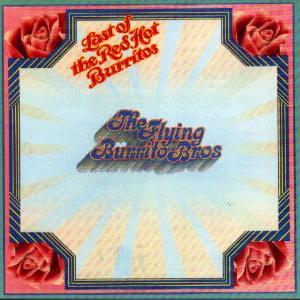 Flying Burrito Brothers – Last Of The Red Hot Burritos (A&M SP 4343)
Besides being packaged in the best jacket to be seen around, this live LP serves as the last glimpse of the sadly, unheralded Flying Burrito Brothers. Hence, Last Of The Red Hot Burritos. To be taken literally.
The Burritos seemed to be, in their existence, somewhat of a halfway band collecting various refugees from California folk-rock bands.
In this LP, Chris Hillman and Al Perkins, now with Steve Stills' Manassas band, combine with fiddler Byron Berline and banjoman Kenny Wertz to unleash a tremendously versatile array of material.
From the earthy bluegrass of "Orange Blossom Special" to the rockin' standard "Six Days on the Road," the album remains as one of the best efforts of this year despite the tinny recording job, the amazing shortness, and the suspiciously over-enthusiastic audience.
Courtesy of the Door (aka San Diego Door) – Cameron Crowe –  July 28, 1972  – August 17, 1972