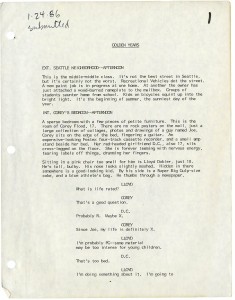 Going through boxes recently, we found the very first draft of "Say Anything…."  It began as a story about a golden girl, Diane Court, who also worked in her father's nursing home, helping the residents through their "Golden Years."  Over time, and many more drafts, the story also became about the lovelorn kick-boxing suitor — Lloyd Dobler — who identified himself and his mission in the very first scene.  Lloyd was so much fun to write as a character, and the collaboration to come with actor John Cusack remains a crackling reminder of what happens when the right people come together.
Thanks to James L. Brooks who nurtured the film with an inspiring process, and the gift of something he said very early on.  "Never forget the privilege it is to be able tell a story to people."   The story became "Say Anything…."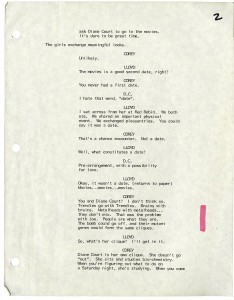 Happy anniversary and BIG thanks to Jim, Johnny C, Ione Skye, John Mahoney, Lili Taylor, Amy Brooks, Philip Baker-Hall, Laszlo Kovacs, Diane Brooks, Clay Griffith, Peter Gabriel, Polly Platt, Richard Sakai and everybody else who made "Say Anything…" a privilege and a blast.  Oh and thanks also to Lowell Marchant, my neighbor at the time, who knocked on the door one day when I was trying to write and introduced himself.  "I'm Lowell," he said, extending a handshake.  "I'm a kick boxer, sport of the future… "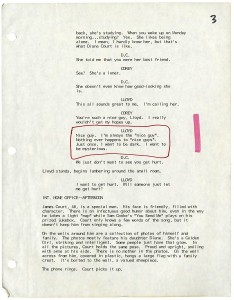 Please share your thoughts on Say Anything… Did you see it for the first time in theaters or home video? Does it still resonate with you?