In this piece from the archives, Cameron reports on the shooting of Bob Marley in a Rolling Stone story from January, 1977. Miraculously, Marley played a festival in Jamaica just days later.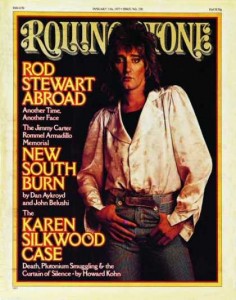 Bob Marley: the shooting of a Wailer
Los Angeles – Bob Marley, one of the world's best-known reggae performers, and three other persons were shot December 3rd when seven gunmen burst onto the grounds of Marley's home in Kingston, Jamaica, where he and his band, the Wailers, were rehearsing. Miraculously, amid a shower of bullets, there were no fatalities.
Island Records spokesman Jeff Walker said the musicians were on a short break from preparing for their headlining appearance at a free outdoor "Smile Jamaica" festival, cosponsored by Marley and the Jamaican Cultural Ministry December 5th at a Kingston race track. It was 9 p.m. on a Friday evening when two cars roared into the driveway of Marley's home on Hope Road. After sealing the exit with one car, four of the gunmen began firing into the windows of the house. Another man, described by one observer as looking like "a 16-year-old kid, scared to death," burst in the side and began firing wildly. One of the gunmen entered the kitchen, pushing past percussionist Alvin "Seeko" Patterson, and took aim at Marley. Group manager Don Taylor happened to be directly in front of Marley and took five of the seven shots, four in his upper thighs. One bullet grazed Marley's chest directly below the heart, and passed through his arm. Also shot were Lewis Griffith, a friend of Marley's, and Rita Marley, who was shot once in the head as she tried to escape by car with five children who were present.
While the gunmen escaped during a chase by police, the victims were rushed to nearby University Hospital, where Griffith remains with serious stomach wounds. Rita Marley underwent surgery to remove the bullet from her head and was released the next day. Don Taylor, injured the worst, was placed on the critical list and later flown to Miami hospital, where he is reported to be recovering.
Released from the hospital December 4th, Marley was swiftly tucked away in a hide-out in the Blue Mountains. "He was convinced someone was still trying to kill him, not just scare him," said Walker, who stayed with Marley over the weekend. "There's not much more to say until the men are found. One of the cars was found abandoned in Trenchtown." Besides heavy police protection, Marley had the support of his fellow Rastas, who hid high in the surrounding trees, armed with machetes.
The "Smile Jamaica" festival began on schedule, even though other expected acts like Bunny Wailer, Peter Tosh and Burning Spear didn't show up; early arrivals numbered 50,000. Third World went on first and, according to filmmaker David Silver, who was present at the show, played the "set of their lives" to a crowd unsure if Marley would even show up. In touch with the concert site by walkie-talkie, Marley was unsure himself; his band had scattered after the shooting. While Marley thought it over, all the band members were rounded up except for Aston "Family Man" Barrett, and Marley decided to appear.
According to Walker's description: "We raced down the narrow roads of the mountain at top speed with police escort. They cheered in the streets as Marley approached the race track. He ran right out of the car and onto the stage, where Michael Manley [prime minister of Jamaica, who had visited Marley in the hospital] hugged him warmly."
Marley, in full view of the crowd of, by now, 85,000, made a small speech: "When I decided to do this concert two and a half months ago, there were no politics involved. I just wanted to play for the love of the people…." He then proceeded with "just one song" as Manley, also in full view of a possible assailant, stood atop a VW bus beside the stage. Though he was unable to play guitar because of his wounds, Marley and the Wailers performed for an hour and a half. Even Rita Marley, her head bandaged, sang backup.
"It was very, very moving," recalls Silver. 'There was no violence at all. Everybody was just swinging with the music, and Bob…Bob was like some wild creature – he was prancing and jumping like some crazy shaman. I've never seen him like that."
At the end of the set Marley unbuttoned his shirt to show his chest wound to the crowd. Next he rolled up his sleeve to show where the bullet had passed through his arm. Then, mimicking the action of pulling guns from two side holsters, Marley laughed, left the stage and was raced back to his mountain hide-away. He left Jamaica December 8th for an undisclosed destination, but plans to return shortly.
Courtesy of Rolling Stone #230 – Cameron Crowe – January 13, 1977