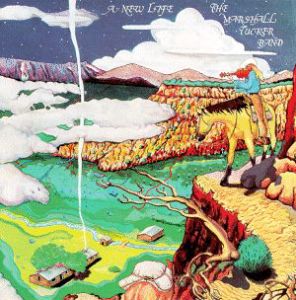 A new addition to the Journalism archives today as Cameron chats with The Marshall Tucker Band for the February, 1974 issue of Circular magazine…
The Marshall Tucker Band Is Helping Make the World Safe for Southern Bands
A New Life From the Pride of Spartanburg, South Carolina
Quite simply, A New Life is as fine an album as any band could hope to have under its belt. The Marshall Tucker Band, on the heels of a solid year of extensive roadwork, has come up with the quintessential follow-up to its a superb debut album of last year.
"The material is really great," says the man who should know, composer-guitarist Toy Caldwell. "It represents more of what the band sounds like today. We've gotten a bit more polished with all the touring we've done in the time between this album and the first one. The musicianship is better and the tunes are much more suited to the stage."
Like The Allman Brothers Band before them, The Marshall Tucker Band has managed to overcome major obstacles in achieving its notoriety as one of the South's biggest groups.