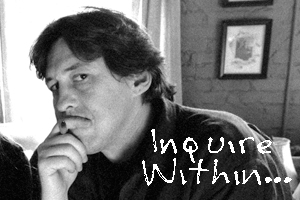 We are back with another edition of Inquire Within… Through your submissions, Cameron will answer your questions in his own words. The goal is to have a new question and answer posting every week or two leading up to the releases of Pearl Jam Twenty and We Bought a Zoo this fall and The Union early next year.
Rodrigo Rothchild (Austin, Tx): How do you feel about Kirsten Dunst's character in Elizabethtown being the source of the term 'Manic Pixie Dream Girl'? (Greg's note: this phrase coined by film writer Nathan Rabin, has become part of the pop culture vernacular over the last few years. more details can be found here)

Cameron: I dig it.  I keep thinking I'll run into Nathan Rabin and we'll have a great conversation about it.  Every MPDG he's assigned to me has been based on a real woman, though, so they're not really "cinematic creations" to me.  Often that persona is a front, and every true man's job is to dig beneath the surface and really come to know the woman he finds himself in love with.  Still, the coinage is hilarious.  I love it.
Please send in your questions for Cameron and maybe yours will be part of a future installment of Inquire Within…