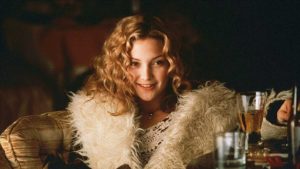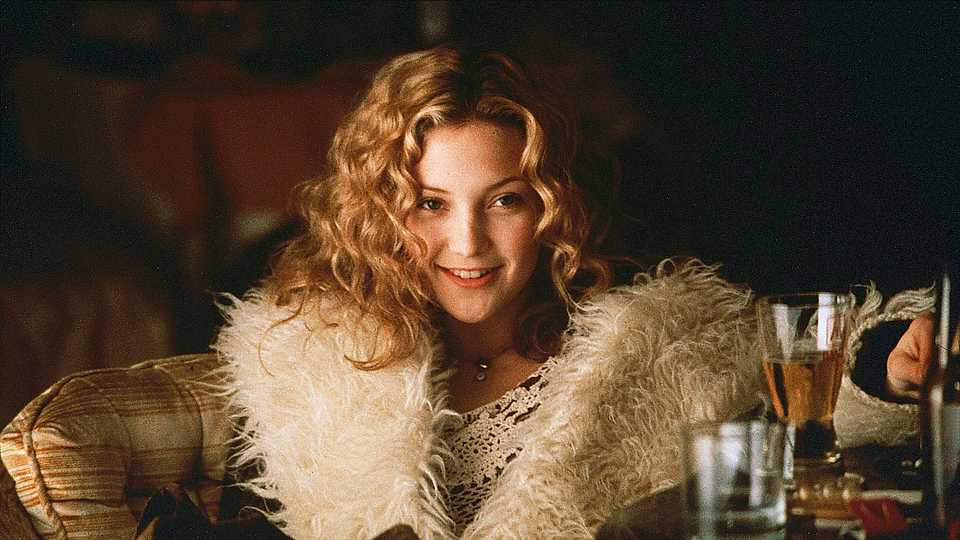 Thanks for your patience as we had to move the site to a new server. We are back and aim to post more regularly. I found these two interesting pieces (Clothes on Film over at Interview magazine) that discuss both Dorthy's dress from Jerry Maguire and Penny Lane's coat from Almost Famous with costumer designer Betsy Heimann. Enjoy!
In Almost Famous [2000], William Miller (Patrick Fugit), a young music lover, lives out his dream of writing for Rolling Stone by becoming a rock tour roadie with the Band-Aides, and their number one fan, Penny Lane. The storyline was loosely based on director Cameron Crowe's early life, as a teen reporter for Rolling Stone. Costume designer Betsy Heimann is the woman who translated his heady '70s tour life into unforgettable garms—but most notably, the ingénue Penny Lane's (Kate Hudson) iconic shearling coat. The lead character's outfit resurfaced online in 2015 when it was discovered that the fur collar was made from a rug purchased at Urban Outfitters, a rather genius bit of DIY. However, Heimann revealed even more about what made this coat so memorable.
BETSY HEIMANN: We did a lot of research from when Cameron [Crowe] was on the road. We had two rock photographers who Cameron and I were friendly with, Neal Preston and Joel Bernstein, and they were the premiere rock 'n' roll photographers in the '70s, so that's where we started with inspiration. As far as Penny Lane goes, she was this young girl who was laughing on the outside and crying on the inside. It had to be that when she put that coat on, that was her sanctuary, her cocoon. I wanted it to be something that she could wrap herself up in. And my inspiration for the shape was a 1920's opera coat because it has a broader collar and a swingy bottom. When she goes up that ramp and she looks back to William, I wanted there to be some detail in the back, so I added some pleats. I just wanted it to be her safety blanket. The collar, I'm sure you've read somewhere, was a rug from Urban Outfitters that I cut up and it had to be the right color to bounce the light off of her face. I worked closely with John Toll, our cinematographer, to get it just the right shade, so when the light bounces off of her face and she looks so innocent and she looks like she believes in the happy ending, whereas inside she's like, "Please let there be a happy ending." You know?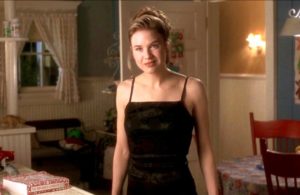 In Jerry Maguire [1996], single mother Dorothy Boyd [Renee Zellweger] makes the bold decision to leave the stability of her full-time job to join Jerry [Tom Cruise] in starting his own sports management company, after a memo he sends to their entire staff gets him fired. At first, they have only one client and, when the pair get involved in a romantic relationship, things grow even more uncertain.