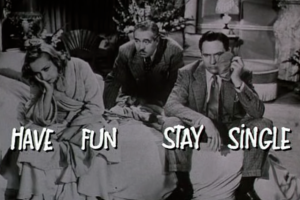 As we continue to celebrate the release of Singles on Blu-ray, today's archives look back at Cameron's Rolling Stone diary during the making of Singles. Enjoy!
Making the Scene
A Filmmakers Diary
"Andy's dead," the voice said flatly. It sounded so unlike my old friend Kelly. This dispassionate monotone on the answering machine. Kelly was one of the most excitable guys I knew. In recent years he'd become a rock manager, guiding the career of a fledgling Seattle band named Mother Love Bone. Its lead singer and frontman, Andy Wood, had been successfully battling a nagging heroin problem. But the night before Wood was to meet his boyhood idols Paul Stanley and Gene Simmons of Kiss, he'd scored some deadly heroin on the street. They found him comatose in his apartment, his favorite T-shirt mysteriously ripped to pieces in the washer. After several days on a life-support machine, Andy Wood slipped away. "I'm still at the hospital," Kelly said with a sad sigh. "I'll be at home later."
My wife and I stared at the answering machine. Within a few minutes, we'd psychoanalyzed Kelly's voice. He was in trouble. No, worse, he was a ticking time bomb. He needed help. He needed friendship. We got in the car and drove to his house – immediately.