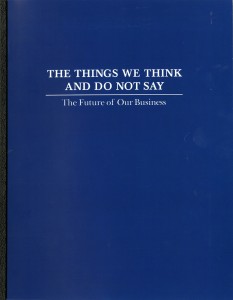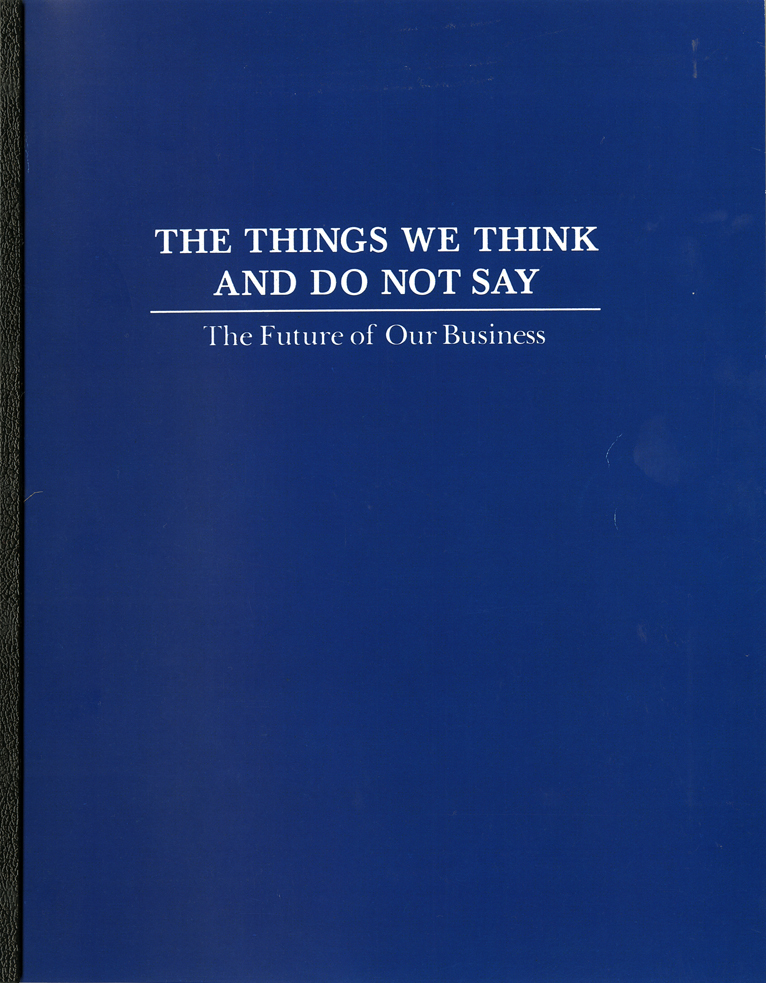 As we inch closer to Jerry Maguire's 20th Anniversary, I thought you might want to read Cameron's original Mission Statement (that is only briefly featured in the film). Here's the entire 25 pages penned by Cameron. Happy Monday!
THE THINGS WE THINK AND DO NOT SAY
Thoughts of a Sports Attorney
Miami Hilton, 1 AM
It's 1 AM and this might be the bad pizza I had earlier talking, but I believe I have something to say. Or rather, I have something to say that I believe in. My father once said, "Get the bad news over with first. You be the one to say the tough stuff. Well, here goes. There is a cruel wind blowing through our business. We all feel it, and if we don't, perhaps we've forgotten how to feel. But here is the truth. We are less ourselves than we were when we started this organization.
Sports Management International began as a small company. I was hired by Jack Scully in 1981, I was fresh out of college, I didn't even watch much sports. But a young man came to me, and his name was Bill Apodaca. He asked me to look at a contract he'd acquired to play football for the Atlanta Falcons. Before long I was overseeing the business of another member of the Falcons, and two baseball players. The nuances and the small miracles of professional sports would soon hook me — there was something simple and perfect about the way a stadium felt. The way vou felt when a player you'd helped and represented made his stand in front of 54,000 people. And I remember the conversation Mr. Scully and I had by an elevator, standing next to one of those sand-filled ashtray posts, right before he hired me as one of the first agents in this company. "You and I are blessed, he said, "we do something that we love."