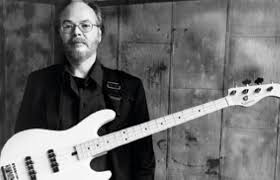 Sad day today as we've lost another great musician and human. Our best to Walter's family, Donald Fagen and the Steely Dan community. They were, in their own particular and wickedly subversive way, the Coen Brothers of Rock. Here is Cameron's '77 story about Steely Dan.
Steely Dan Springs Back: The Second Coming
Their new album, held throughout product-glutted summer for just the right moment, accidentally came out the same afternoon as the new Rolling Stones LP. Their first tour in three years was canceled. They haven't had a hit single since 1974's "Rikki Don't Lost That Number." And still, their sixth and most esoteric effort yet, Aja, is one of the season's hottest albums and by far Steely Dan's fastest-selling ever. Suddenly, against all the odds, it's Steely Dan fever.
They are the unlikeliest super-group – perhaps because there is no group. Two blurry character named Walter Becker and Donald Fagen write and construct the songs, then hire highly skilled studio musicians to execute the parts. They even play themselves, but less and less, it seems, each album. ("It wouldn't bother me at all," says Becker, "not to play on my own album.") The infrequent product of their labors is labeled a Steely Dan album. Any further details are subject to Becker's and Fagen's notorious distaste for facts.