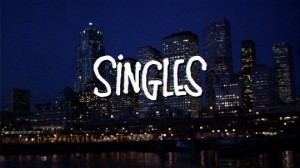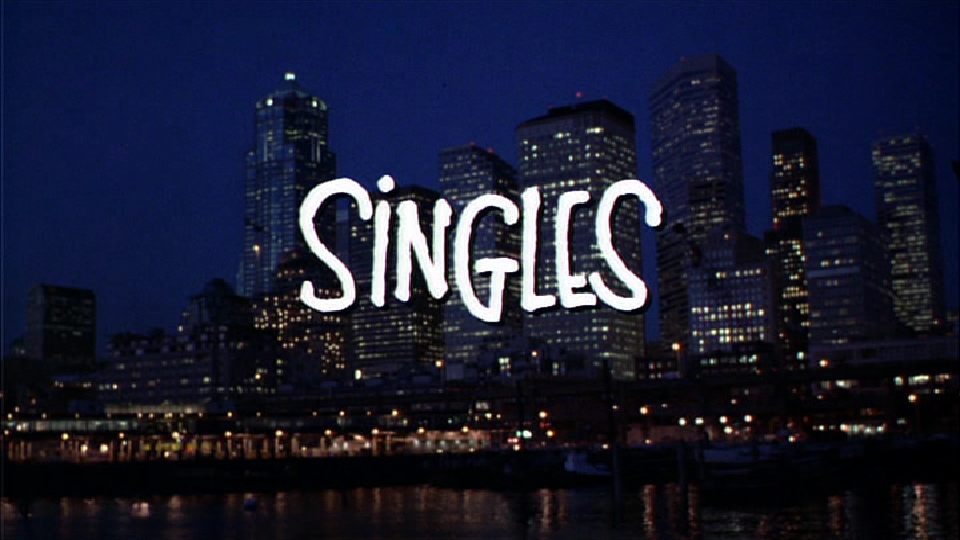 I thought we'd revisit a feature I did in 2012 on the Singles Seattle filming locations: Then and Now…
Since I live in Seattle, I thought it would be fun to take a look at some of the filming locations and how they look now. I've included stills from the movie along with recent pictures that I've taken. It's crazy how many locations are gone or completely changed, while others have stood the test of time. We hope you enjoy this trip down memory lane.
The Coryell Court apartment building is located at 1820 E. Thomas Ave on the corner of 19th and E. Thomas Ave in the Capitol Hill neighborhood.  Please remember that people live there, so you'll want to respect their privacy if you stop by.
Tidbit: The fountain was created out of styrofoam for the film and the building is only two stories, so there's not actually an elevator.  In reality, Cliff's apartment was in the laundry room and storage area (located in the basement of the apartment complex).