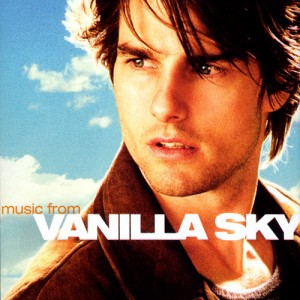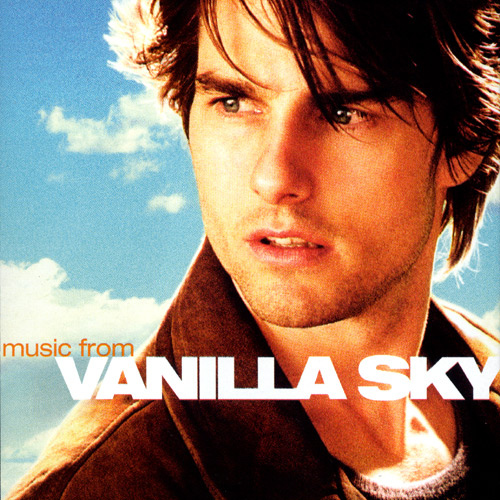 We are launching a new Retro feature. Today, we take a look at the Vanilla Sky Soundtrack Production Notes. Enjoy!
New Tracks From Paul McCartney, R.E.M. And More Featured on Vanilla Sky Soundtrack
Vanilla Sky, one of the most eagerly awaited cinematic events of the season, will be released in conjunction with a landmark soundtrack album featuring new material by such legendary artists as Paul McCartney and R.E.M., as well as key tracks from Radiohead, acclaimed Icelandic band Sigur Ros, film score composer Nancy Wilson, The Chemical Brothers and many others.
Set for release on December 11th on Reprise Records Music From Vanilla Sky, captures the extraordinary impact and emotional resonance of producer, director and writer Cameron Crowe's widely anticipated follow-up to last year's most inventive and original film, Almost Famous.
And, as will all of the filmmaker's work, music is an essential element in the sweep and sensibility of his cinematic storytelling. It was in that context that Crowe worked closely with long time collaborator and soundtrack producer Danny Bramson. The team of Bramson and Crowe, whose work encompasses music for five films, including landmark soundtrack for 1992's platinum-selling Singles, and most recently, the Grammy-winning Best Soundtrack for Almost Famous, also share production credits on Music From Vanilla Sky.
"I think everything I've ever written or directed began with a song, or an album," remarks Crowe. "Vanilla Sky always felt like New York City, the passionate eclectic mix of a great radio station you might hear after-hours in one of the greatest cities in the world. When we were filming, music was always playing, in between and during takes. With the help of Danny Bramson and Scott Martin, we set about making that radio station the sound of our movie and soundtrack. A soundtrack should always be a souvenir of the experience you had in the dark with the movie, and this is our experience in the dark with Vanilla Sky."
For almost twenty years, Cameron and I have had the same ongoing joke," says Danny Bramson. "The joke is that his writing and casting and filming is all just an elaborate excuse for us to get in the cutting room and play music very loud. Our process of fitting songs to the movies is a very fun, very fluid thing. It begins with the characters and what they would listen to, and it extends to the mood of the film and the themes and the shots themselves. You always know when it's right, and with Vanilla Sky we knew very early on that the movie would have a modern New York feel. Tom Cruise's character is very plugged into music, plays it constantly, and as his emotional journey begins, the music acts as our… and his tour guide. It was an honor and a privilege to have such cooperation from artists who don't normally allow access to their songs and sometimes even their separated tracks. Thanks to Paul McCartney, R.E.M., Sigur Ros and so many others, along with our editor Joe Hutsching, we were able to honor and craft a lot of our favorite music to create the sound of Vanilla Sky."
Written and directed by Cameron Crowe, Vanilla Sky stars Tom Cruise and Penelope Cruz and was freely adapted from the 1997 Spanish feature, Abre los Ojos, directed by Alejandro Amenabar (who also helmed the recent hit The Others). It tells the story of David Aames (Cruise) a handsome, charismatic publishing magnate who meets the girl of his dreams and is thrust unexpectedly into a mind-bending search for his soul, discovering in the process, the ephemeral nature of true love. The Paramount Pictures, Cruise/Wagner – Vinyl Films Production also stars Kurt Russell, Jason Lee, Noah Taylor and Cameron Diaz.
Among the album's many highlights is the title track, written and performed by Paul McCartney, who became a part of the film's creative evolution after screening some twenty minutes of early footage. Inspired by what he saw, the former Beatle went on to write "Vanilla Sky," a song destined to embody the unique spirit captured on the screen.
"All The Right Friends," a new song from R.E.M., is also among the key selections spotlighted on Music From Vanilla Sky. The Grammy-winning band also contributed "Sweetness Follows" from their multi-platinum 1992 release, Automatic For The People.
Music From Vanilla Sky also highlights "Everything In It's Right Place," from Radiohead, first heard on their bestselling 2000 Kid A album and a rare example of the critically acclaimed band giving their creative stamp of approval to a film.
The soundtrack also includes "Svefn-G-Englar" by Sigur Ros, the brilliant new group from Iceland whose involvement in Vanilla Sky extends to two more tracks heard in the film.
A newly remastered version of Peter Gabriel's "Solsbury Hill," taken from his 1977 debut release is another key Vanilla Sky selection and harkens back to Bramson and Crowe's potent use of Gabriel's "In Your Eyes" in his 1989 directorial debut …Say Anything.
Also included is "Elevator Beat," a selection from the film's score, composed by Nancy Wilson, founding member of Heart and film score composer for …Say Anything, Jerry Maguire and Almost Famous.
Among other highlights of Music From Vanilla Sky are "Where Do I Begin" from the Chemical Brother's 1997 album Dig Your Own Hole; the late Jeff Buckley's "Last Goodbye" from his 1994 release, Grace; "Porpoise Song" recorded by The Monkees for their psychedelic 1968 film Head and "Mondo '77" from the band Looper, first heard on their 200 Subpop release, Geometrid. Another Subpop staple, Red House Painters, contributes "Have You Forgotten" a song written especially for the film by Mark Kozelek, who portrayed the bass player in the fictional Almost Famous band, Stillwater.
Nebraska-based singer and songwriter Josh Rouse performs "Directions" while the electronica/hip-hop combination of Leftfield and Afrika Bambaataa weigh in with "Afrika Shox" from Leftfield's 2000 release,Rhythm & Stealth. The classic Todd Rundgren track "Can We Still Be Friends" from his landmark 1978 release, The Hermit of Mink Hollow is spotlighted on Music From Vanilla Sky as is Bob Dylan's in-concert rendition of "Fourth Time Around," from Bob Dylan Live 1966. Crowe previously made brilliant use of Dylan's music with his inclusion of "Shelter From The Storm" in Jerry Maguire.
The selection "I Fall Apart" written by Cameron Crowe and Nancy Wilson is credited to Julianna Gianni, the Vanilla Sky character portrayed by Cameron Diaz, who makes her singing debut with the track.
Danny Bramson is Warner Bros. Records Executive Vice President of Soundtrack Development, and is one of the Executive Producers of Vanilla Sky.
Courtesy of Warner Bros./Reprise Records