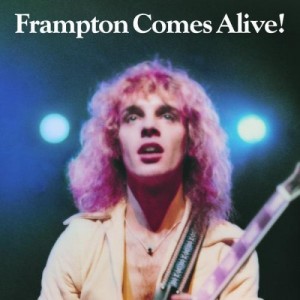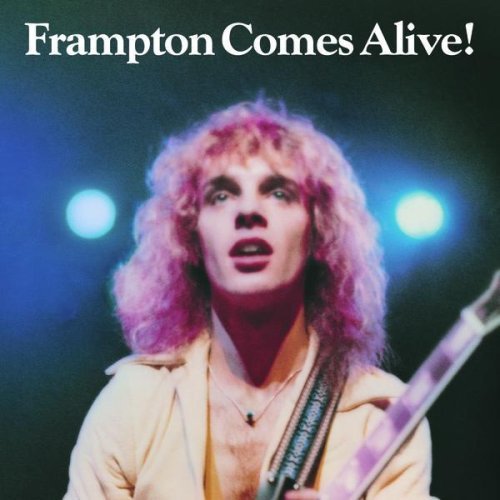 Can you believe it has been 40 years today since Peter Frampton's seminal live album, Frampton Comes Alive!?  It was a phenomenon upon its debut and the album has now sold more than 11 million copies worldwide. To celebrate, here's Cameron's liner notes from the January 6, 1976 release.
Frampton Comes Alive!
It's the classic tale of most inspired performers. Be they actor or musician or both, anyone whose art often burns with the passion of a man possessed is more often than not a soft-spoken personality away from their craft. Twenty-five-year-old Peter Frampton is no miraculous exception. He is a quietly good-natured man who, in his own words, lives for the stage.
Which is not to say that Frampton, in the four years since he left Humble Pie and began a solo career, hasn't made the studio his stage. Wind of Change, his first effort, was as strong a debut as an artist could hope for. After lacing five Humble Pie and two Herd albums with his especially versatile acoustic and electric guitar playing, singing and songwriting prowess, Frampton had immediately established himself as his own best interpreter.
It was about that same time that Peter took to the road – surely his first home – with his own band. "Performing is the best thing for a musician," he said at the time. "It keeps my music alive and breathing. That's too important to give up. I really don't think I'll ever stay off the road for very long."
The effect of the stage can be strongly felt on his second album (Frampton's Camel), which introduced such live staples as "Lines On My Face" and the tour de force "Do You Feel Like We Do."
Somethin's Happening and Frampton, finely-crafted albums that spanned both breezy and gritty peaks, were next. The latter may well be his best studio work yet. Recorded at Clearwell Castle near Wales with his solid backing unit of Andy Brown and drummer John Siomos, it shows an ever-evolving Frampton playing all guitar and keyboards and more confident and relaxed than ever before.
Which brings us to Frampton Comes Alive!, the trump he has been holding all along. Two records culled from a series of Peter Frampton concerts, its release finally completes the portrait of a strong young artist. The full range of his live material, both acoustic and electric, is presented here. Even the audience enjoys a major role throughout and, as always, Frampton & Band perform with the earnestness and competence that we've come to expect. Frampton Comes Alive! is much more than a souvenir. It is a testimony to Peter Frampton in his natural habitat.