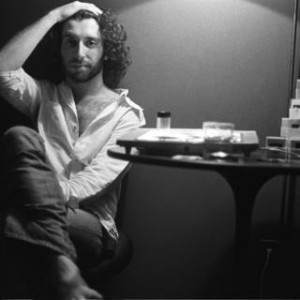 Neal Preston is one of rock's most celebrated and iconic photographers. Neal's relationship with Cameron nearly goes back to the beginning of his illustrious career. We chatted with Neal on location in Hawaii about his career, his new iBook Led Zeppelin: Sound and Fury and much more.
When did you first meet Cameron? I know you guys worked together at Circus magazine and Rolling Stone, but had you met earlier while he was writing for the San Diego Door or Creem?
You know, I actually don't recall the very first time we met — but I know that around the time we met he was definitely writing for the San Diego Door. I remember my girlfriend Bobbi (who was a publicist with rock p.r. agency Gershman, Gibson and Stromberg) shoving a copy of the Door in front of me, virtually demanding that I "read this kid's stuff!! He's only 14 years old!!!!"
Yeah, he could write, but what was far more astounding to me was that he was a really good ping pong player.  There was a ping-pong table in the rec center where he lived.  I was 5 years older than him, yet he probably beat me 80-90% of the time.  I hated losing to him, more than he ever knew.  In fact I'm still upset about it.