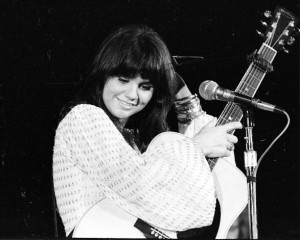 We want to wish Linda Ronstadt a very happy birthday today. Let's celebrate with a look back at her December 2, 1976 Rolling Stone cover story with Cameron.  Pictures were taken by the amazing Annie Leibovitz.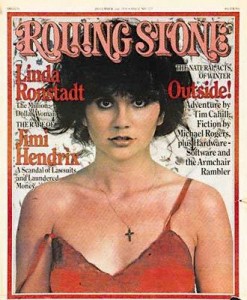 Linda Ronstadt: The Million-Dollar Woman
LOS ANGELES- "Miss Ronstadt's line is busy. You'll have to wait. I gotta check you." The beefy guard at the front gate of Malibu Colony waits and dials again. Still busy.
Twenty minutes later, the guard gives up and waves me through. "You could be here all day," he cracks mirthlessly. "But listen . . . if I don't hear from her within five minutes" . . . he pauses for effect . . . "you'll meet the sheriffs. You don't want to meet the sheriffs."