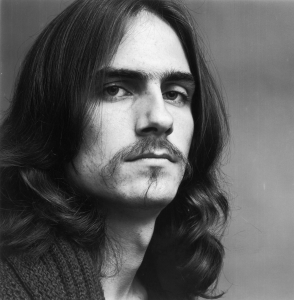 We are pleased to share a new addition to the
Journalism section
today. Cameron did this interview with James Taylor for the
L.A. Times
circa August, 1976. We hope you like it!
James Taylor: Just a Homebody Who Finds No Warmth in the Spotlight
The young man edged closer and stared for a moment to make sure the lanky figure in the corner of the restaurant was indeed James Taylor. The man then tore a soiled bandage from his own forehead and began shrieking that Taylor had just miraculously healed him.Within seconds, the other customers in the restaurant were gawking at the shy singer-songwriter. Taylor sighed quietly and buried his head in his hands. All he had wanted was a burger.