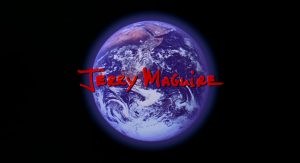 We are back with Part 2 of the Complete Guide to Jerry Maguire Filming Locations. Let's dig in!
Cushman's House – (Morehart Mercantile, 9016 Mupu Road, Santa Paula)
"You know, I told myself, 'He shows up, we stick with him.'" – Matt Cushman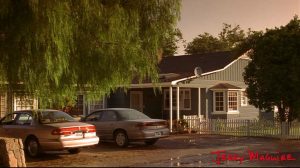 Matt Cushman (Beau Bridges), whose word is stronger than oak, makes a verbal agreement to keep Jerry as his son Frank's agent while in the living room of his Odessa, Texas ranch house. Filming actually took place at a home on the sprawling grounds of Morehart Mercantile, a feed and farm supply company in Santa Paula.
Jerry, Ray and Dorothy's Airport Goodbye – Terminal A Entrance, John Wayne Airport (18601 North Airport Way, Santa Ana)
"Jerry, do you know the human head weighs eight pounds?" – Ray Boyd
 Dorothy and Ray drop Jerry off at the airport before the NFL Draft outside of the entrance to Terminal A at the John Wayne Airport. While there, Dorothy fondly watches a father say goodbye to his wife and young son.