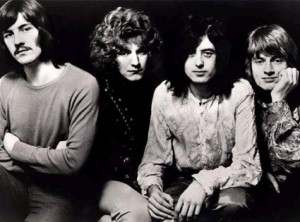 Cameron gets the scoop on Led Zeppelin's latest album, Presence. This August, 1976 story is brand new to the site and marks our 251st article/interview in the Journalism section. Happy Monday!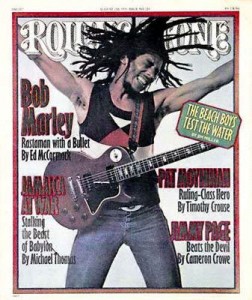 Zeppelin Rising . . . Slowly
Jimmy Page tells how Led Zep turned an accident into an album: 'We started screaming and never stopped'
Los Angeles – Had singer Robert Plant's sedan not slammed into a tree on the Greek island of Rhodes, shattering his ankle and all the bone supporting his left leg, Led Zeppelin would surely have dwarfed all touring competition is golden rock & roll summer. But Plant, who is not one to perform from a chair, is still months away from complete recovery. Until that day, the band even Elton John calls "the world's biggest act in music" is stilled.
Presence, Zeppelin's seventh and latest album, remains one of the best-selling albums of the year, even without benefit of a tour, a single or even a photo of the band. A film of the band in concert, The Song Remains the Same, is set for release this fall. All this at a time when most heavy-metal heroes have either tempered their approach or died an unsuspecting death. Such is the enigma of Led Zeppelin.
Jimmy Page, the band's guitarist and mentor, was on a working vacation in Los Angeles with Plant, drummer John "Bonzo" Bonham, manager Peter Grant and various members of Bad Company. Page was keeping a low profile. His easy pace of writing, relaxing and supervising a band called Detective, the newest act on Led Zep's Swan Song label, was interrupted by only one nightclub visit – to the Roxy for Doctor Feelgood – and one interview.