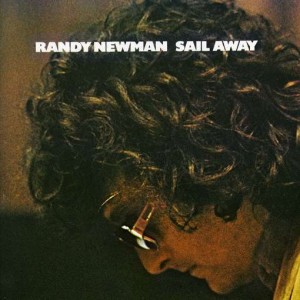 Randy Newman – Sail Away (Warners/Reprise MS 2064)
For the past three years, Randy Newman has been the darling of the critics and the epitome of obscurity to all others.
Sail Away is Randy's most commercial effort, which doesn't detract from his overall performance at all. For the first time, I heard the cut "Sail Away" on AM radio, some kind of first.
Although Sail Away is a bit slicker than Live or even 12 Songs, if it gains him a little exposure it makes it all worthwhile.
That same old, tongue-in-cheek humor and drama is presented in the same "what-me-worry?" style that no studio proficiency can conceal.
Buy the album. The case of the unrecognized genius pianist is the biggest sob story in contemporary music.
Courtesy of the Door (aka San Diego Door) – Cameron Crowe –  June 22, 1972  – July 6, 1972