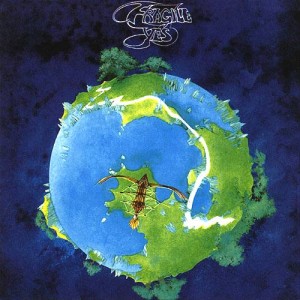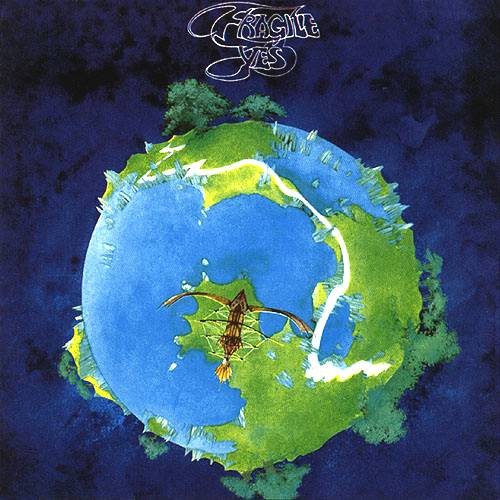 Yes – Fragile (Atlantic SD-7211)
For several years the group Yes has gone unnoticed in the United States, while in England their albums and performances are looked forward to with tremendous anticipation. TheirYes Album was rated along with After the Goldrush as album of the year in the Melody Maker Poll. Meanwhile back in the States they were buried behind J. Geils and Ten Years After in their American tour.
It is my sincere hope that with Fragile, Yes will achieve all the recognition they deserve.
The production work on the album is the cleanest and most original since perhaps Who's Next. At the risk of digging up a cliché, Fragile is a complete trip from the first cut to the last. "Roundabout," the full eight-and-a-half minute version, opens the album in grand manner. The track begins with a short classical guitar riff and slowly flows into the full arrangement of moog, harpsichord, several guitars acoustic and electric, and electric piano. The song, more appropriately, the suite, could have easily become quite pretentious, however, the knowledgeable arranger and producer molded it into a truly classic recording.
Each track takes on a different course than the previous one. The reason behind this could possibly be that five of the album's cuts are the personal and individual ideas of Yes's five members. More simply, each of the group members were given the chance to step out into the hypothetical spotlight and produce a cut that was completely their work and no one else's. Keyboard man Rick Wakeman's "Cans and Brahms" is an adaptation in which he plays electric piano taking the part of the strings, grand piano taking the part of the woodwind, organ taking the brass, electric harpsichord taking reeds, and synthesizer taking contra bassoon. "We Have Heaven" is the product of vocalist Jon Anderson in which he sings all the vocal parts. "Five Per-Cent For Nothing" is a sixteen bar tune by Bill Bruford, drummer, in which the whole harmony is the percussion line. Bassist Chris Squire's "The Fish" has each rhythm, riff, and melody produced from the varying sounds produced by the bass guitar. "Mood For a Day" is a solo guitar piece by Steve How.
The musicianship is actually so innovative, that each of the above-described tracks is enjoyable and awesome at the same time. The remaining pieces are the product of the total group and just as excellent.
Fragile is the brand of album that many artists yearn to record as a follow-up to a previous masterpiece. And for one of the all too few times in contemporary music, an artist has actually lived up to the tremendous promise of a proceeding recording.
Courtesy of the Door (aka San Diego Door) – Cameron Crowe –  March 9, 1972  – March 30, 1972